You spend a lot of money on your plastic injection molds. Maintaining and repairing them can keep them running for years, providing a valuable return on your investment.
Short of a mold totally crashing, how do you know when a mold needs repair or maintenance? This article will tell you. We identify two plastic part defects that can be signs of mold repair and maintenance. This article is part of a series discussing injection mold maintenance and repair.
Signs That Your Injection Mold Needs Repair or Maintenance
How do you know when a mold needs maintenance or repair? Short of a complete failure, here are the 7 tell-tale signs to look for in the parts that are produced by the mold.
#1: Short shots where parts are ejected in an incomplete state
#2: Burrs and flashing caused when excess plastic seeps into gaps in the mold
#3: Flow marks caused by uneven injection speed or cooling
#4: Blistering, stress cracks, and burn marks brought on by prolonged exposure to high temperatures
#5: Drag marks caused by a misaligned ejector system
#6: Voids or depressions from non-uniform heating or cooling of materials
#7: Streaks
I this article, we discuss warning sign #1, Short Shots.
Injection Mold Warning Sign #1: Short Shots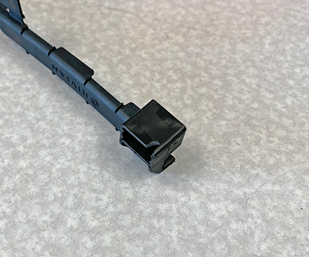 A short shot is the incomplete filling of a mold cavity. The flow freezes off before the flow paths have completely filled. This results in the creation of an incomplete part or a part that has voids or thin areas, usually along the edges of the part, which are the last places a mold fills. Short shots might appear as incomplete compartments in plastic shelves of a display or missing prongs on a plastic fork, for example.
Short shots are one of the most common plastic injection molding issues.
The most common cause of short shots is flow restriction resulting from narrow or blocked gates. Sometimes the material is too viscous or the mold is too cold to allow the molten material to completely fill the mold before cooling. And other times trapped air pockets may be hindering proper flow or injection pressure may be inadequate. Consider the following steps to prevent short shot:
Redesign the mold with wider channels or gates for better flow
Increase injection speed or pressure or choose a thinner base material to improve flow
Increase mold temperature to prevent material from cooling too rapidly
Add additional air vents or enlarge existing vents in the mold to allow trapped air to escape
Choose an Injection Mold Maintenance and Repair Partner You Can Trust
Once the injection molds have been designed to the customer's specifications and the presses pre-programmed, the actual molding process is very quick compared to other methods of molding. Plastic injection molding allows more parts to be manufactured from a single mold.
To discover how we can help you, call 810.364.2939 or contact us.